Be You Here
Fast-paced. Supportive. Team-oriented. Just a few of the words we use to describe UWM's culture. Here, we care much less about your work history and experience than we do about your eagerness to learn and grow. We're equipped to build you up — in both your personal and professional growth — with an open-door policy, job shadowing program, numerous career paths and networking opportunities at all levels. When you join UWM, you're not just working at one of the coolest companies in metro Detroit, you're working in an environment designed to help you thrive.
Our pillars are the backbone of our company. They're the values that motivate us to take it to a greater level each and every day — and are a big reason we continue to be the #1 mortgage lender in the nation.

People Are Our Greatest Asset
---
Around here, we put our people first — investing in their growth and advancement so they can thrive in the industry. When you have motivated, committed people on your team, there's nowhere to go but far.

We Are Thumb Pointers,
Not Finger Pointers
---
How could we have acted or reacted differently? Being a thumb pointer means when a problem arises, we don't blame others, we learn — and grow — from it.

Service Is Everyone's Responsibility
---
Great customer service is all about the connection — and we're devoted to providing a personal and meaningful one every single time. When customers have an excellent experience, they remember it.

Continuous Improvement Is Essential for Long-Term Success
---
We're always looking ahead. How can we learn, grow and do more? That's why we continuously invest in our people with innovative training, courses and technology. Because our success is measured in team member growth just as much as company advancement.

We Are Relationship Driven, Not Transaction Driven
---
We've always put connections above transactions and believe in building strong relationships that last a lifetime.

Our Path Is Paved With Fun and Friendship
---
Yes, it is possible to have a work/fun balance. How do we know? Because we do it every day here at our remarkable, one-of-a-kind campus. When the hard work is done, we bring the fun, from team member sports and activities to companywide events and more.
Hear From The

People Who Make Us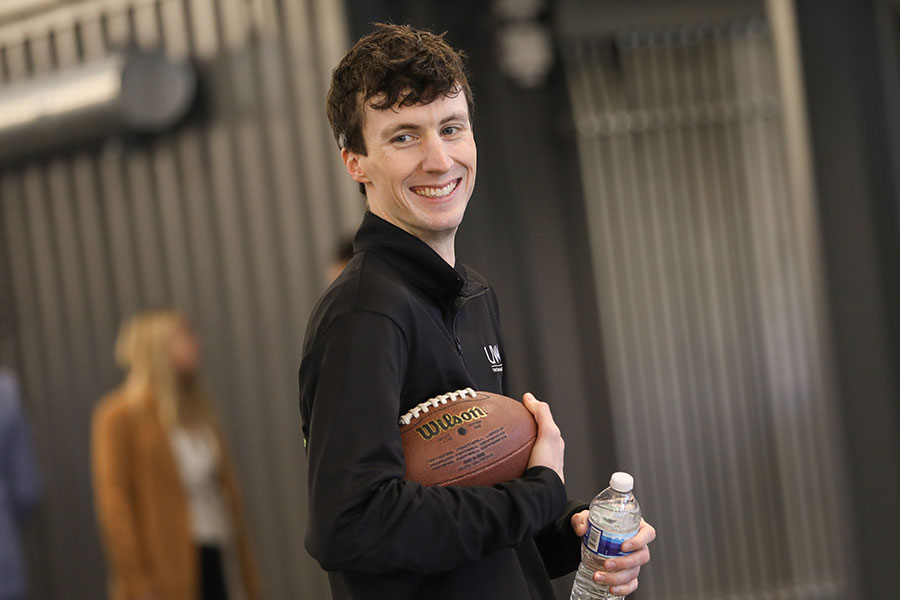 "Continuous improvement has always been something I've strived for, so UWM was a natural fit. The leaders here encourage creativity and problem-solving on every level. This allows me to contribute my skills and experience while collaborating with teams across the company."
-Nick Robeson
Digital Project Owner II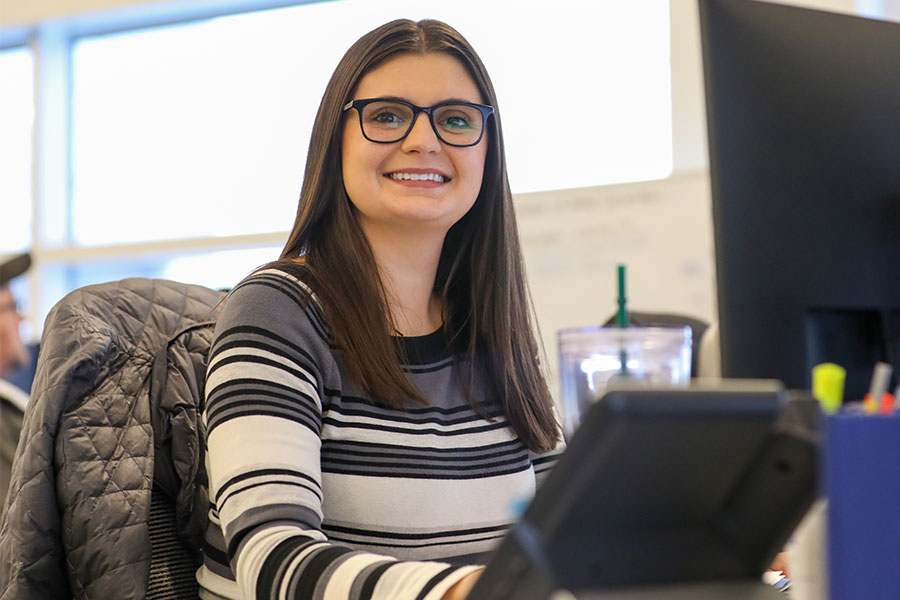 "The people at UWM are what make the company truly amazing. I've had the opportunity to work on multiple teams during my time here, and every team has had a positive impact on me. It's a special thing when you have leaders and fellow team members who you respect and learn from every day. Getting to work with people who are encouraging and supportive makes me look forward to coming to work."
-Christine Corsi
Director of Investor Relations