Ready to Apply?
Do you know what you want out of your next career? If you have the desire to dive right in and start making an impact, begin your search here.
Connect with a recruiter
Are you interested in joining the UWM family, but just aren't sure what role you're suited for? Fill out our talent questionnaire, and a recruiter will contact you to see exactly where you fit.
Welcome to United Wholesale Mortgage — the #1 mortgage lender in the nation. We're a close-knit group that happens to be thousands of team members strong. Our home in Pontiac, Michigan, is the stage where we make homeownership a reality for people everywhere by supporting independent mortgage brokers across the country. We pride ourselves on values that put people first, award-winning training and a culture that makes everyone feel right at home. From the moment you enter our campus, you'll be welcomed into a team encouraging you to learn, grow and thrive.
So join us. Bring your passion and potential and start your job search here. Once you join our team, we'll hand you the key to a career waiting to embrace you with opportunities. We can't wait to work with you.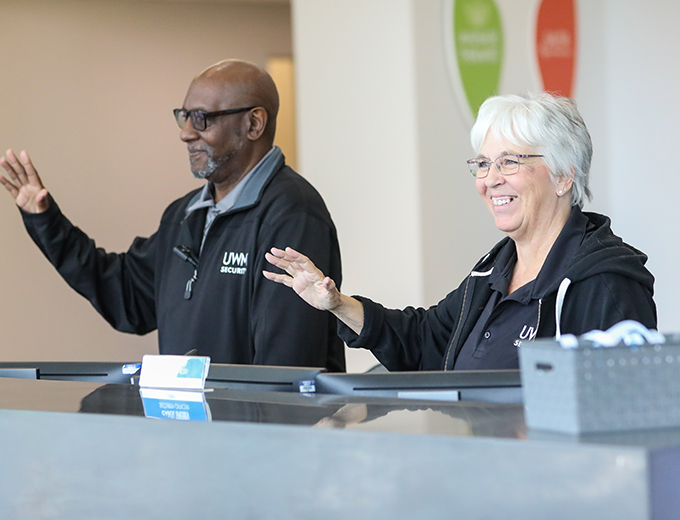 Our Culture
Our one-of-a-kind culture is infused throughout our company. It's the warm vibe and welcoming friendliness you get when you walk into the building. It's the smile on team members' faces and the elite service they not only show our clients but to each other. And it's the way we live our six pillars, which form the foundation for everything we do.
Diversity, Equity & Inclusion
UWM has always been a place where everyone belongs. And we continue to place importance on acceptance and equality, with a dedicated DEI coach who helps direct our efforts. Our goal is to acknowledge each team member's background and journey and make sure they always feel comfortable and heard.
Company perks are a priority at UWM. From everyday conveniences to health and wellness options, we've thoughtfully designed our offerings with team members' happiness in mind. Check out our extensive list of perks and benefits here.
Amenities
UWM amenities are plentiful, offering valuable on-site conveniences so team members don't have to use their personal time to get things done. Whether it's our in-house Starbucks and onsite dry cleaning, or our hair salon and game room, our campus makes every day more convenient and a whole lot more fun!
Benefits
It's important to us to offer benefits that benefit you. So, we provide team members with comprehensive health offerings that include medical, dental and vision plans. We also offer voluntary benefits such as critical illness coverage and legal protection, as well as access to professional financial advice and a company 401(k) plan.
Wellness
We take wellness seriously and support team members with on-site offerings that take care of their whole-body health. That's why we offer a free fitness center, full-service doctor's office, physical therapy studio, chiropractor and a massage therapist – in addition to healthy eating options, free flu shots, yoga classes and meditation rooms.