Impact The

Company. Industry. Community.
Our people are at the core of everything we do. At UWM, that means your skills, ideas, and passion for continuous growth help shape who we are, what we do, and how we do it like no one else in finance or tech.
Careers In Tech Don't Stop Evolving…

So Neither Do We.
We welcome trailblazers and collaborators and offer opportunities at every level to build, learn, share, and grow in your career.
Experienced Professionals
Ready to add some fuel to your already impressive background? At UWM, we'll embrace your existing expertise, enable you to learn new skills, and help you advance your career how you see fit. Explore our many opportunities and find your perfect fit.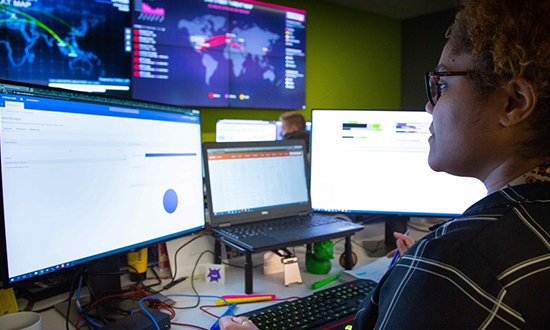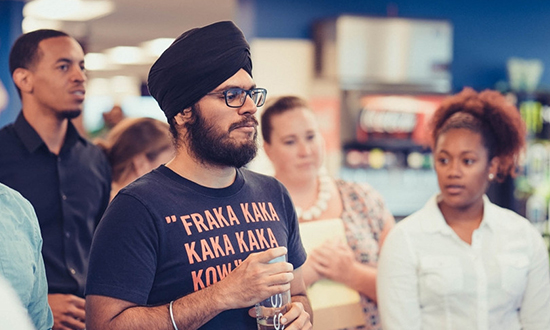 Early Career
Newer to tech? No problem. We also grow developing talents through challenging work and exceptional multi-discipline training programs, including our impressive X Development Programs. These programs feature a paid training curriculum that concludes with placement into one of our technology teams and are available intermittently throughout the year.
You And The Company
Original, innovative thinking should always be at the heart of growth. At UWM, that's precisely how we do I.T.. Our team develops and enhances industry leading technology – in-house and from the ground up. Unlike other companies, we solve our industry's toughest challenges at the source, giving you the ability to do what you do best with the tools, resources, and support you need.
Whether your passions lie in Information Security, Enterprise Technology, Project Management, Architecture, Data Services, or another of our many areas of specialty, you'll be playing a critical role in the success of UWM.
You And The Industry
We're game changers in the mortgage industry. Your efforts here will not only have a direct impact on our business, it will enable our clients to succeed with industry-first applications, tools, and support.
Play in One of the World's Largest Sandboxes
With a team like this, the possibilities are nearly endless. Our team produces, supports, and secures applications first-hand from scratch.
We proactively look toward the future to keep us ahead of the game, while also possessing the skills and resources needed to act and react when no two days are the same. Designed and developed to give our clients the same powerful technology as large industry competitors, our proprietary apps like InTouch and Blink+ utilize machine learning, microservice architecture, and single-page applications - truly illustrating our build vs buy mentality.
Have an idea? We're all ears.
Our tech stack is exceptional and always evolving, just like our team members. Because we support our team members at all career levels, we'll give you the training and tools needed to master our existing stack, which includes C#, React, Kafka, Vue.JS, Swift, Java, and much, much more (click here for full stack). We're also firm believers in innovation and continuous improvement, so if you think a leading-edge tool, technology, language, or framework can help us achieve bigger and better things – we're all for it.
Grow your skill set, innovate with friends, and produce results at one of Crain's Coolest Places to Work four years running and a 2019 and 2020 winner of HousingWire's Tech 100.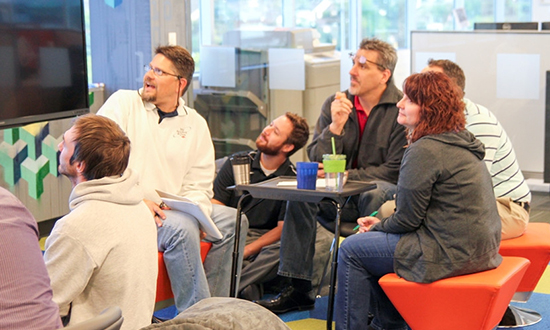 You And The Community
Lasting impact should always be at the core of innovation. Our IT team develops tools and leading technology that positively impacts businesses, neighbors, family, and friends. Unlike other companies, the work you'll do starts at the ground level and the end result reaches individuals and families across the nation. If making a real, lasting difference matters to you, make UWM your next move.

Florian Dushniku, Cloud Engineer I
"Being part of an IT team that is helping its company make history in the mortgage industry is something not everyone has the chance to experience. [It] allows me to put my hands on the latest technologies available and learn from some of the best IT people in the industry. Additionally, leadership here is like nowhere else — always having your best interest and pushing you toward that next promotion. The culture here is simply amazing."

Nicole Permenter, Software Developer III
"One of the best things working for UWM is the ability to be who you truly are. We celebrate all cultures, and learn about different cultures through our teammates. ... Team members go out of their way to be sure you are a part of the group. I am so glad I made the choice to come to UWM because it is not your typical large company, it truly is a family. "